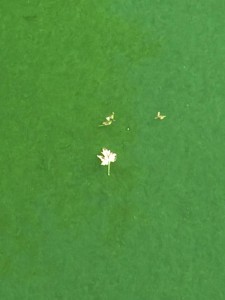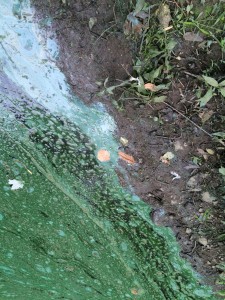 Did anyone else in the New Paltz area notice the Wallkill turn bright green in the past few days? These pictures were taken by Alliance member Rich Picone off the Rail Trail bridge this past Wednesday.
It seems to be some sort of algae bloom, starting just upstream of the bridge and continuing out of sight downriver. Algae blooms are often the result of nutrients (like phosphorus) washing into the river.
Science Working Group Chair Neil Bettez collected samples and they are being analyzed by Alliance scientist and algae specialist Jillian Decker.